It's that time of year again! For those who don't remember, last year we held a Rock Band March Madness tournament where you guys voted on the Rock Band setlist in an effort to determine what the best song in Rock Band was. We're bringing it back this year, but since we looked at Rock Band last year, this year we're moving forward and talking a look at Rock Band 2!
A quick note about the bracket. I'm using Challonge to make the bracket happen, and because of the number of songs in Rock Band 2's setlist, it had to generate a bunch of byes. 44 to be exact. That means that there are a bunch of matchups already in place that won't be taking place until Round 2, and all the winners from this round will be moving on to face songs that haven't had match-ups yet. Because of this, in the interest of fairness, the Loser's Bracket will be made up of the songs that lost in Round 1 AND Round 2.
With that out of the way, let's take a look at our first set of match-ups!
Kicking off the tournament, it's two fantastic arena rock tunes as Journey's Any Way You Want It takes on Bang Camaro's Night Lies!
Next up, two favourites from the early tiers face off with Alice in Chains' Man in the Box facing off against Modest Mouse's Float On!
Our next match-up pits one of the easiest guitar songs against one of the hardest with L7's Pretend We're Dead going head to head with Kansas' Carry On Wayward Son!
The next match is a bassist's dream as Soundgarden's Spoonman faces Motörhead's Ace of Spades '08!
Finally, we have two stars of the 90s meeting as Beck's E-Pro does battle with The Muffs' Kids in America!
All that's left to decide is who will win, so it's time to get voting! Polls close in 24 hours, when 5 more matches will be brought to you.
While there was no DLC announced today on account of the March Update, we did find out what artists are going to be coming to Rock Band this month. There's no indication of what songs or when we're going to receive them, but we do have a nice idea now of what kind of month we're in for.
5 Seconds of Summer
Carrie Underwood
The Cranberries
Fall Out Boy
Luke Bryan
Neon Trees
One Direction
Sam Hunt
RB4 DLC in March: 5 Seconds of Summer, Carrie Underwood, The Cranberries, Fall Out Boy, Luke Bryan, Neon Trees, One Direction, & Sam Hunt.

— Rock Band (@RockBand) February 29, 2016
When you ask people what led to the untimely demise of rhythm games in the early '10s, a lot of fans will often point to the over-saturation of the market back in 2008-2009. There are those who would say that all began with the release of Guitar Hero: On Tour, a portable version of Guitar Hero for the Nintendo DS.
Originally released in mid-2008, just after the smash success of Guitar Hero III: Legends of Rock, Guitar Hero: On Tour attempted to (rather successfully, in my opinion) capture the Guitar Hero experience on the Nintendo DS. The way this was done was with an accessory that plugged in to the Game Boy Advance port of the DS, and featured four frets. While there were people who had issues with hand-cramping after extended use, overall, the experience was well captured on-the-go.
Serving as a companion game of sorts to Guitar Hero III, the closest Rock Band equivalent would be the original game. Between those two games, only one song is shared: Jet's Are You Gonna Be My Girl. It IS interesting, however, to note the appearance of Freezepop in the setlist, considering they're a group made up of Harmonix employees.
As noted in previous Setlist Checklist posts (and all future posts, as well), as the holes are continually filled in by Rock Band's weekly DLC releases, we will update this post, and keep it linked in the FAQ page above, for future reference.
The game featured a setlist of 26 songs, however the North American and European versions each had five regional exclusive songs. For the purposes of our Setlist Checklist, we're using the complete setlists of both games. Of the complete 31 song setlist, 15 of the songs are currently available in Rock Band, or 48%. That number increases to 51%, however, when you factor in the pulled Tokio Hotel song.
The full list is available after the jump.
There's only one February artist left from the list we got at the beginning of the month: Zac Brown Band. It should seem very obvious that we're going to be getting a pack of their songs this week, barring any surprise announcements, of course. All that remains to be seen is what songs we're going to be getting.
Zac Brown Band – Chicken Fried
Zac Brown Band – Homegrown
Zac Brown Band – The Wind
All songs are $1.99. Zac Brown Band Pack 01 will be available for $5.49.
Ladies & Gentlemen, this week's DLC: three tracks from @zacbrownband! pic.twitter.com/FKDoiuAmpi

— Rock Band (@RockBand) February 22, 2016
Real guitars, real differences. Seven45 Studios issued this attack on the then-upcoming Rock Band 3 back in early September of 2010. This was the second high profile attack on rival rhythm games, just after the now infamous "Volcano Drop" commercial. The game hadn't even shipped yet, and it had managed to alienate almost the entire rhythm game audience.
The core gimmick of Power Gig: Rise of the SixString lied in its titular SixString, a guitar controller that had strings attached to it. Don't be fooled in to thinking this is similar to Rock Band's Pro Mode or Rocksmith, however. No, the most you'll be able to do is play rudimentary power chords on the first five frets. Power chords that don't even manage to properly match up with how the song is played on real guitar. You could argue that real guitars actually do make a real difference. But, still, you can theoretically play it with a real guitar, so you could argue that this is the first "real guitar game".
Speaking of real guitar, if you ACTUALLY want to learn how to play the songs in the game, then there are 5 songs that have Pro Guitar/Bass functionality in Rock Band 3, a total of 7% of the setlist. Releasing a couple weeks before Rock Band 3, two of those songs (Been Caught Stealing and Plush) are shared by the two games' setlists.
Breaking Benjamin – Breath
Jane's Addiction – Been Caught Stealing
Living Colour – Cult of Personality
Rage Against the Machine – Bombtrack
Stone Temple Pilots – Plush
Of course, to only talk about the guitar would be to negate the "greatest" peripheral Power Gig released. I'm referring, of course, to the AirStrike Drums. As much as Power Gig liked to proclaim that it Rocked It Real, the drum set was an air drum set. The basic mechanism was that the pads would be placed on the floor and you'd use special drum sticks to break the laser and register it as a hit. As you've surely figured out, they don't work well. That's sort of a recurring theme with Power Gig.
The main mode of Power Gig was a story mode. I'm not going to go too in depth in to it because I'd rather forget it myself, but essentially music has been outlawed and these rival music gangs all get thrown in jail for playing. They discover that together they have the true power of music and go out on a quest to bring the gangs together and save music for everyone. If you'd like to experience it in all its cutscene glory, thenewnoelisoncruz has the whole thing uploaded. I highly recommend watching it at least once.
As noted in previous Setlist Checklist posts (and all future posts, as well), as the holes are continually filled in by Rock Band's weekly DLC releases, we will update this post, and keep it linked in the FAQ page above, for future reference.
The setlist itself could be considered to be one of the few saving graces of the game. There were the much hyped up exclusivity from Dave Matthews Band (which, in the end, didn't pan out so well), Eric Clapton, John Mayer, and Kid Rock. No one is more authentic than Kid Rock. The setlist gave us 70 songs from the 70s through to 2010. There was even a (to this day still) unreleased Black Label Society song. Of those 70, only 18 have made it over to Rock Band for an overall total of 25%.
The full list of songs is after the jump.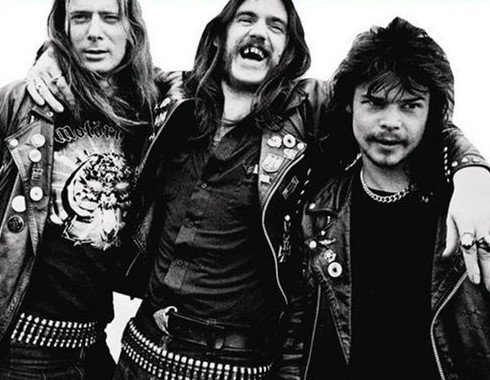 A new week of DLC, and with Motorhead, Five Finger Death Punch, Royal Blood, and The Zac Brown Band left to go this month, it's time to see who gets the pack and who gets singles this month. Motorhead has the classic status, Royal Blood and FFDP have the modern chart-toppers, ZBB has cross-chart success and Chris Cornell/Dave Grohl! Who do we think it is this week?
Five Finger Death Punch – Got Your Six
Motörhead – Thunder & Lightning
Royal Blood – Figure It Out
All songs are available for $1.99.
Ladies & Gentlemen, this week's DLC: @FFDP @myMotorhead@royalblooduk pic.twitter.com/FLsxKwBVws

— Rock Band (@RockBand) February 15, 2016